A subscription box full of mindful jewellery, calming crystals, aromatherapy and other SELF-LOVE items delivered to your doorstep every month!
9-11 items worth $150 in each box
MINDFUL DIVINE BOX*
⭐⭐⭐⭐⭐ Rated 4.9/5 by 7800 happy customers
Order NOW & choose $15 FREE GIFT! 🎁

Act quickly! Your FREE GIFT with your first Mindful Box awaits. Secure your ideal tranquil treasure NOW!
*DIVINE BOX STOCK IS LIMITED. HURRY UP! 🔥
View full details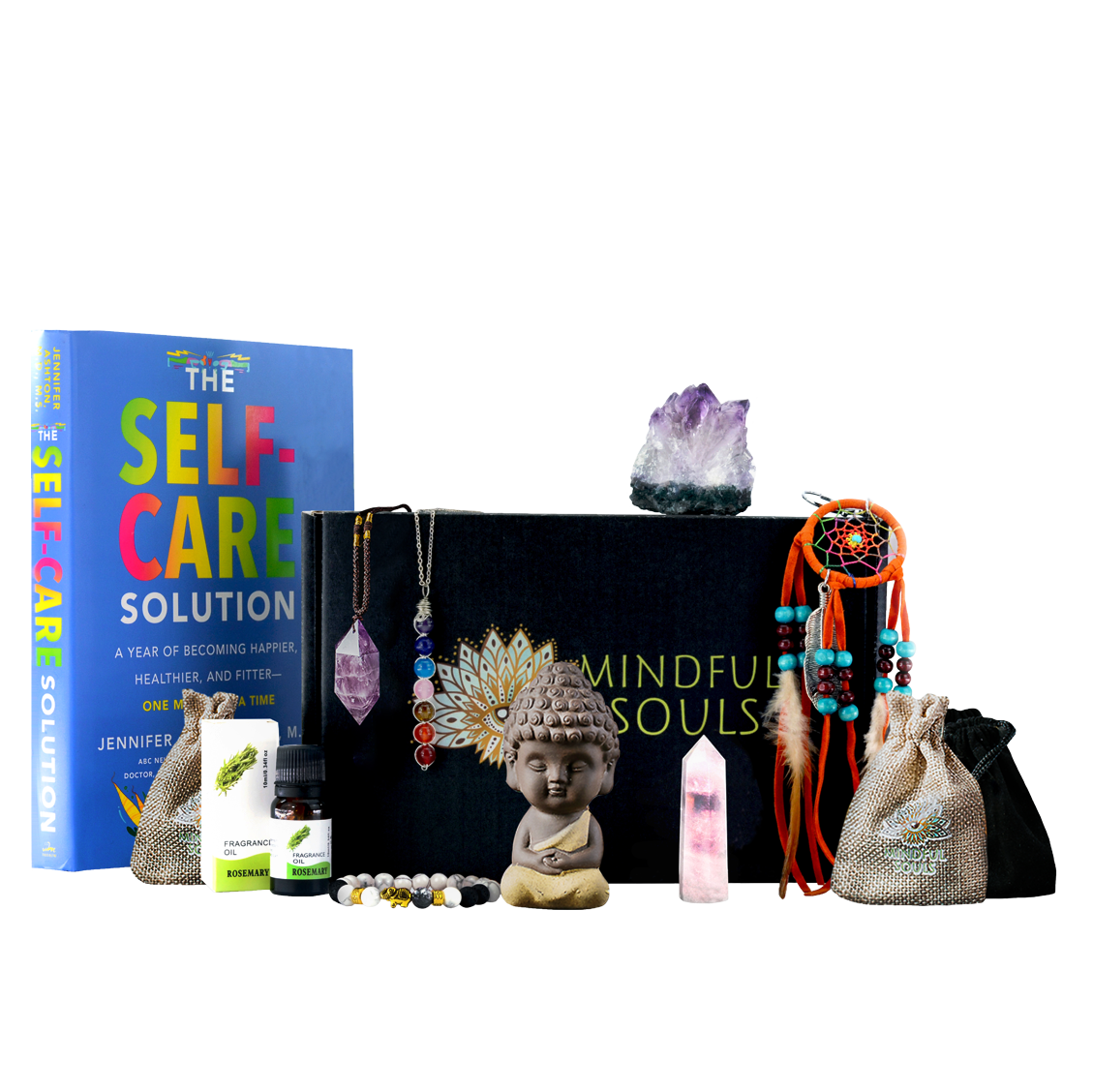 MINDFUL LIVING RECOMMENDED BY
HOW IT WORKS
YOU SUBSCRIBE
Experience a personally curated spiritual journey! Upgrade your path with this crystal subscription box that includes other self-care items too!
9-11 different items in each box.
First box ships immediately, and you'll get it in the next 2-6 days.
All following boxes ship on the 7th of every month.
Cancel anytime, for any reason.
Limited offer! Subscribe today and get a free gift of your choice!
WE CURATE
Sit back, relax, and let us curate your first self-care box!
In each box, you'll find a new variation of:
Powerful crystals
Gem jewelry
Relaxing aromatherapy
Natural beauty products
Mindful talismans & other spiritual mystery items
Monthly affirmations
Detailed information guides
YOU RECEIVE
It's time to focus exclusively on YOU!
Explore a new exciting collection of self-love items each month.
Get ready to:
Grow with new self-love rituals.
Learn about different crystals and their properties.
Kick-start or magnify your spiritual journey.
Enhance your meditation & grounding practices.
Feel connected and discover mindfulness.
COMPARISON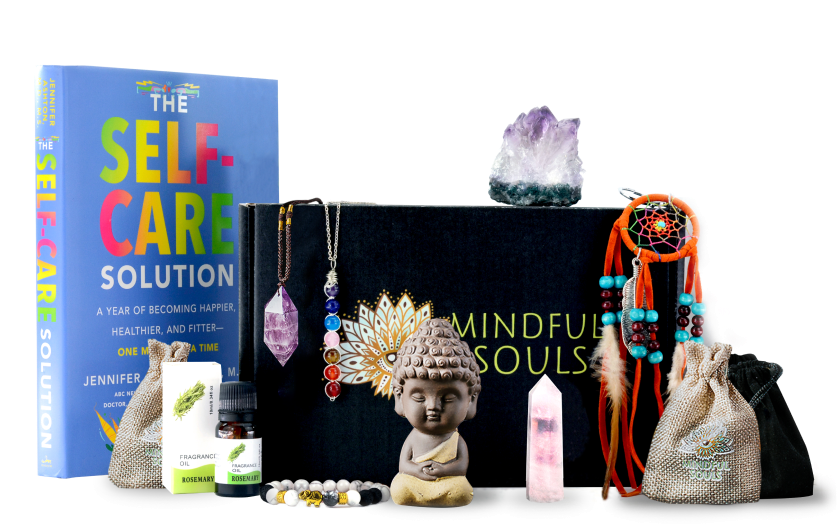 In Mindful Divine Box you get all the items from standard Mindful Box, plus:
✅ Mindful Book
✅ Additional Jewelry Piece
✅ Additional Raw Crystal
Manage your subscription in your customer portal. You can downgrade to Standard Box anytime.

You can also skip a box, pause, cancel or change interval as you please. No questions asked.
HEAR IT FROM OUR CUSTOMERS
The crystals in the Divine Box are just amazing! I've been wearing this clear quartz necklace every day ever since it arrived. It's like this box was meant to find me! 💫
Isabella S.

I've been a Mindful box subscriber for quite some time until I decided to try the Divine Box. I couldn't be any happier!Everything is awesome, keep it coming my way! 😍😍
Laura B.
I have been subscribed for close to a year now, and I can't even tell how much my life has changed with each box. The books are really helping my self-growth.
Joy Mellan G.
This box has become my monthly treat! The jewelry is simply superior and a compliment magnet. Everyone tells me how great I look with them on. Thank you once again!
Carianne C.
I'm so happy I upgraded to the Divine Box! I am so hooked on my self-love journey, and I'm LOVING the crystals! I have given them as housewarming gifts and even to my son! 🥰
Kristin N.
Upgrading from my regular box to the Divine box has made a huge difference! I feel I can't stop smiling. It's so nice I can always change the box freely if I feel like to.
Sharon H.
This month's favorite was a hard pick! But between the books and the crystals, I'm going for my brand-new Lapis Lazuli ring...💎 It has got me so many compliments!
Renee P.
DIG DEEPER
Each month's box contains a unique variety of natural crystals, gem jewellery, self-love tools, spiritual goodies, and other exciting gifts.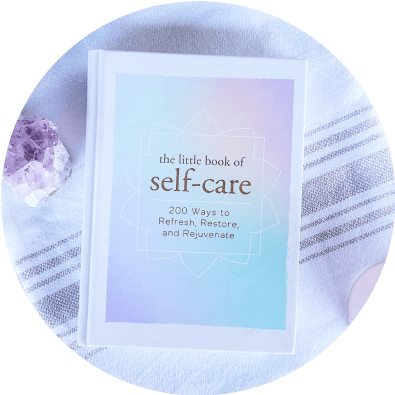 Experience the natural beauty of high-quality stones sourced from all over the world!
Attract unconditional love happiness, and abundance
Raise vibrations in your space
Enhance your meditation practice
Strengthen your connection with the universe and your inner-self
Discover unique designs and powerful gemstones that will help you strive towards your best version of yourself wherever you go!
Shield from negative energy
Stay in balance through the day
Boost self-esteem and confidence
Ease tension, let go of stress
Learn to relax and unwind in a way that benefits your body, mind, and soul.
Explore the powers of essential oils and incense
Improve sleep quality
Unlock creativity
Allow deep relaxation
Decorate your space with inviting reminders to be present!
Create mindful atmosphere
Invite harmony into your meditation space
Keep reminders to be mindful
Attract positivity
A happy soul can only live in a nourished body.
Treat your body with the care it deserves
Create new self-care rituals
Practice radical self-love
Learn life-changing affirmations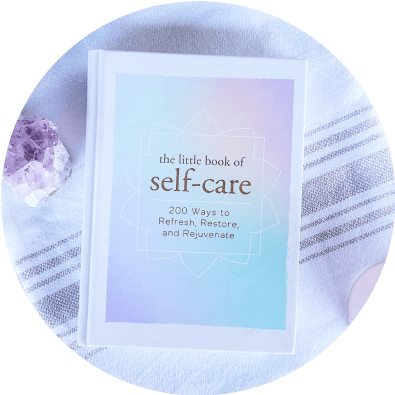 Take your spiritual journey a step further and explore your inner world.
Discover inspiration and new teachings
Learn about mindful practices
Uncover your True Self
Explore new ways to get in alignment with the Universe
ORIGINAL HAND-PICKED ITEMS
We ethically source all the items OURSELVES – there is no middleman. This allows us to offer great value for a reasonable price! All our stones are natural & come from all around the world.
FREQUENTLY ASKED QUESTIONS
GENERAL

What is Mindful Box?

Mindful Box is a subscription service that delivers a curated selection of self-care and spiritual tools to your doorstep every month. Each box contains 6-8 genuine, handpicked items, worth over $100, including:

2 authentic crystals
2 gem jewelry pieces
1 aromatherapy item
mystery items & gifts


Our subscriptions are entirely risk-free, backed by our happiness guarantee and effortless returns.

How does Mindful Box work?

Once you subscribe, we send you a box of authentic, mindful treasures each month. While the subscription is on a monthly billing cycle, you are free to adjust the frequency or cancel any time, no string attached.

Why choose Mindful Box over in-store purchases or other services?

The Mindful Box subscription means more than just buying items - it's a journey into mindfulness. Experience effortless self-care as curated gems and mindful practices arrive at your doorstep, eliminating the need for time-consuming searches.

Each of our boxes brings you a monthly selection of 100% natural, ethically sourced gems and mindfulness tools, handpicked by professionals to meet your needs.

We also make sure that each crystal is cleansed and charged for your benefit. It's our commitment to authenticity, coupled with convenience and the thrill of unboxing, that makes Mindful Box an experience unlike any other.

Can I customize my box?

At this time, the content of our boxes is pre-set to ensure a premium selection process. This allows us to surprise you each month, enhancing the unboxing experience.

What if something in my box is broken?

Should you receive a damaged item, simply email a photo to support@mindfulsouls.com.

We'll take care of sending a replacement as your satisfaction is paramount.

Are the crystals in my box real?

Yes! We take great pride in ethically sourcing 100% authentic crystals from their native regions. Each stone in your box is a unique fusion of color, form, mineral content, and perfect imperfections. Delight in the hand-selected, unique treasures designed to enhance your self-care rituals for years ahead.

Can I cancel my subscription? If so, how?

If you have any questions or need assistance, please reach out to our friendly customer service team at support@mindfulsouls.com.
Our usual response time is within a few hours, though during peak periods, it may take up to one working day to receive a reply. Be assured, your satisfaction remains our foremost concern.
SUBSCRIPTION MANAGEMENT

When will my box be shipped?

Your first box will be dispatched immediately post-subscription, typically arriving within 2-6 days. Future boxes are sent out on the 7th of each month.

Can I change my delivery frequency or skip a box?

Yes! You have the option to adjust the frequency of your boxes, receiving them bi-monthly, quarterly, or at other intervals. And, if circumstances demand it, you can skip a box, too!

Simply: 

Log into your account
Navigate to "Manage My Subscription"
Adjust to your preference.

Can I offer the Mindful Box to a loved one as a gift?

Absolutely! The gift of self-love is one of the most touching gifts you could give someone or even to yourself. And whichever the case may be, you can cancel anytime. You're always in full control of your subscription, even when it's a gift. 

What happens if I resubscribe after canceling my subscription?

On resubscribing, we continue the sequence from your last box, ensuring you don't receive repeat boxes.

How do I manage my account details?

Any changes to your shipping address, payment info, or other account details can be made by logging into your account. Please remember to set any new shipping address as the default.

I'm having trouble managing my account; it says my email is invalid, but I'm already subscribed.

No worries. Simply create a profile using the same email you used to subscribe. This will link your subscription and store accounts. Use these links based on your location:

How do I cancel my subscription?

If you decide to cancel your subscription, you can easily do so by:

Log into your account.
Navigate to "Manage My Subscription."
There, you'll find a simple and hassle-free cancellation option.

We understand that circumstances may change, and we're here to support you every step of the way.
PAYMENTS & SHIPPING

How does the payment work?

Accepted payment methods include Visa, MasterCard, Maestro, and PayPal. The first charge occurs at the time of subscription, while future charges happen on the 7th of each month. 

Please note, the price of your first box is what you'll pay for all future boxes. Discount codes apply only to the first box.

Rest assured, your billing is automatic, ensuring a seamless and worry-free experience throughout your subscription.

What happens if my credit card is declined?

As we're based in the Netherlands, some banks might classify our charges as international, even though we bill in USD. You may need to authorize international payments with your bank.

How much is shipping?

All Mindful Boxes are shipped free of charge! Shipping from the US, your first box will reach you in 2-6 days, with future boxes being shipped on the 7th of each month with no shipping costs on your part.

I've moved and need to change my delivery address.

No problem at all! Log in and update your shipping address in your account, and don't forget to set it as your default address. That's it, all set for your next Mindful Box!

Can I get a refund if I'm unhappy with my box?

Ensuring your happiness and satisfaction is the heart of our purpose. If the Mindful Box doesn't meet your expectations, please reach out to us at support@mindfulsouls.com. We promise to make things right with an easy return policy in place.
HEAR WHAT 75+ OF YOUR MINDFUL SOULMATES HAD TO SAY