The 5 Biggest Mistakes Women Make When Trying On Clothes
apparel
5 MINUTE READ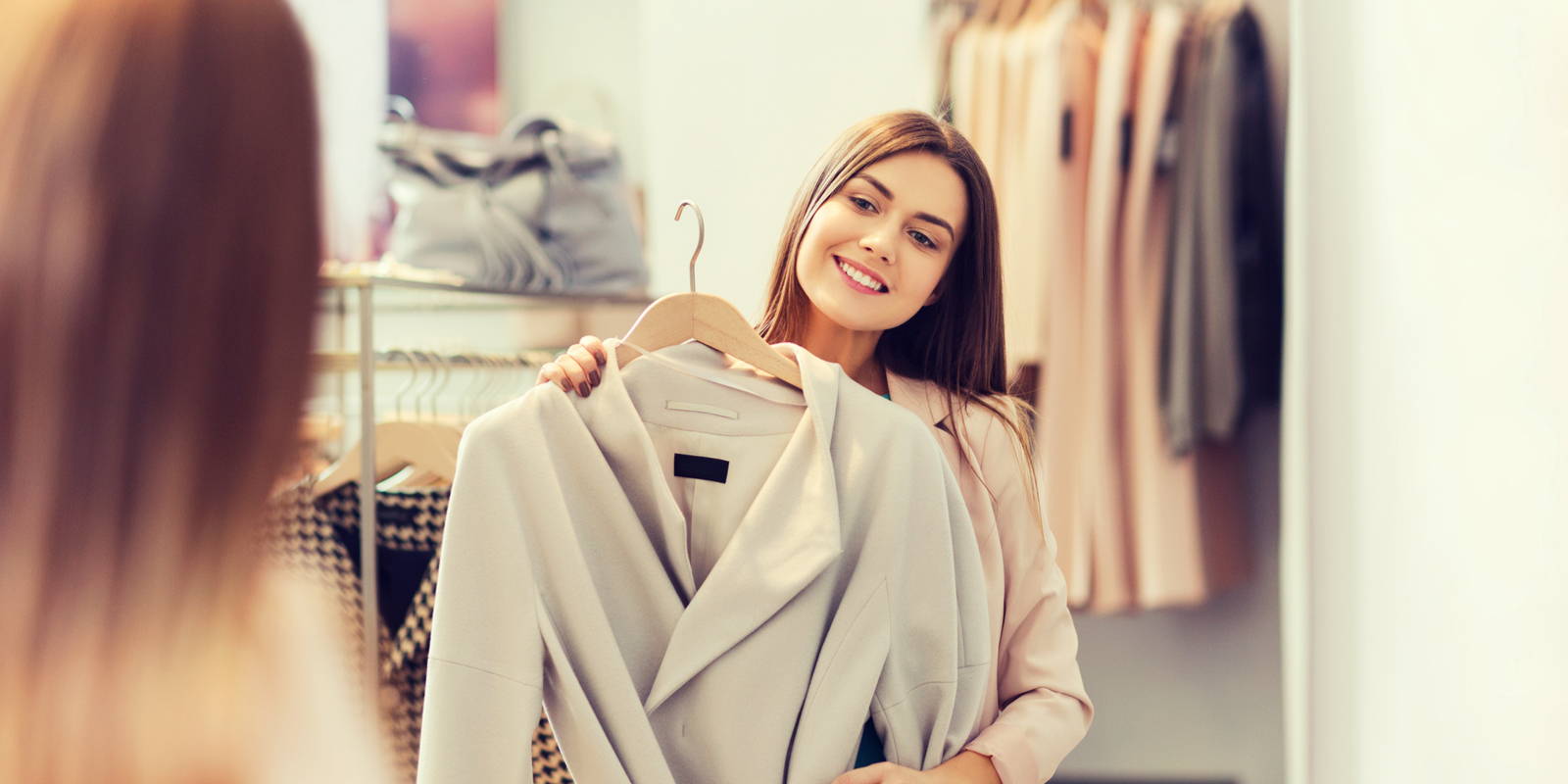 How often do you end up in a situation where you buy a piece of clothing just because you couldn't walk past it? You wear it once, try to make it work... but the next time you see it - it is buried somewhere deep in the closet, never to see the daylight again. Often enough, probably.
Sometimes we all end up making a wrong purchase. It never feels good when you think about all the time, money and energy wasted, but have you ever thought about what exactly urged you to get that specific item, to begin with?

One thing we know for sure - most of the time, it all starts in the changing room! Luckily, this problem can be averted.
We have identified 5 common mistakes that we, ladies, make while picking and trying new clothes on, and we listed them down below together with some advice on how to never slip up again and only purchase pieces that we'll actually continuously wear and love!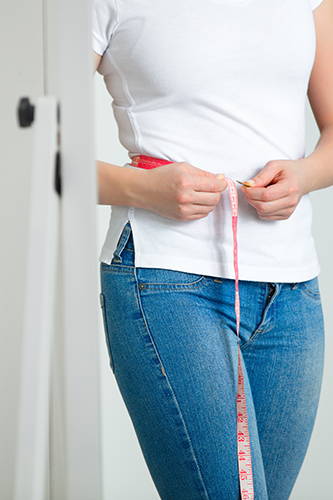 Failing To Consider Your Body Shape
---
We all know how it feels to fall in love with a dress so much just to end up buying it even though it may not be working that well with our figure. That's why it is vital to know the shape of your body before trying on clothes. This can make a huge difference when updating your wardrobe with new pieces, and you'll always be confident that every item in your closet compliments your silhouette. Just try to form a habit of buying pieces that flatter your unique figure.
---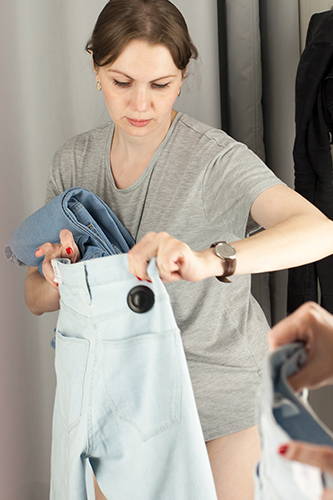 Bringing In Only One Size
---
These days your size can be US8 in one brand and US12 in another, which makes the process of trying clothes on even more complicated. We're sure you'll agree that it seems almost pointless to step into a dressing room with just one size in hand. So bring three instead - a size you think you are, a size you wish you were and a size you think will be too big for you. One of them will most likely fit you. Just don't be disappointed if it's the largest one. Remember, these are just numbers - the most important thing here is that you are as comfortable as possible, and wearing ill-fitting garments never feels good!
---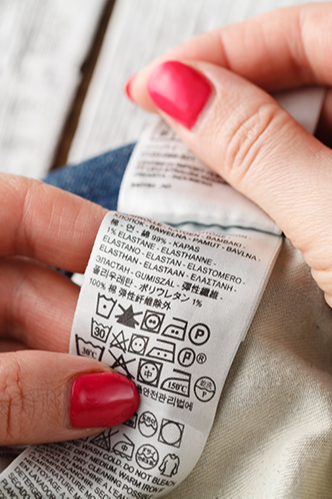 Forgetting to Check the Fabric of the Garment
---
Every woman has her own preferences when buying new clothes. Price, style, cut, brand - all of these play their part in our choices, but do you always remember to take into account the materials of the piece you're about to buy as well? Different fabrics mean different benefits. Cotton, linen or wool are very breathable materials, while polyester, spandex make the clothes more stretchy and durable. Next time you're out shopping - don't forget to ask yourself what qualities you look for in each of the pieces that pique your interest.
---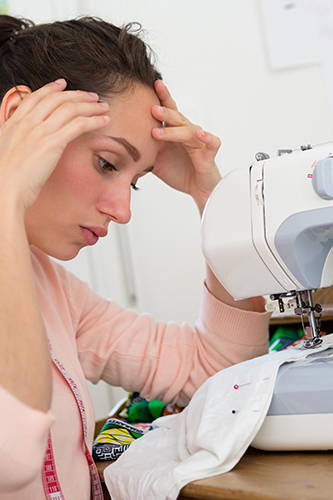 Thinking You Can Tailor All Clothes
---
Sometimes, getting a professional tailor to adjust the fit is all you need to get an awesome, new dress! However, it's not always as easy. Adjusting the piece sometimes could mean destroying the silhouette of the garment. We just have to accept that some clothes are very delicate (think silk, for instance). Another thing to remember: visiting a tailor means more money, time and energy spent, and sometimes it's just not worth it. In this case, our advice for you is to look whether you can find a way to wear that specific piece without the intervention of a tailor - sometimes just adding a belt or a brooch to your outfit can make a difference. If not - leave it in the changing room and don't look back.
---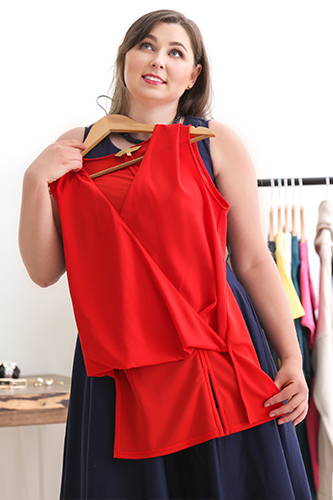 Not Visualizing How You'll Pair It With Your Current Wardrobe
---
There's no use of having a wardrobe full of clothes that may look beautiful individually but can hardly be paired with each other. We can't create our personal style without thinking first about whether we can combine our wardrobe pieces into proper outfits. Memorize all of the garments that you own and absolutely love, and try to remember them one by one when you're out shopping next time. Will you be able to pair the piece that "speaks to you" with any of them? If not - maybe now is not the right time to get it. After all, you're not going to switch your wardrobe out entirely, be realistic.
---
Once you memorize these 5 common slip-ups and become aware of them, not only will you feel more joy when it comes to looking for new clothes, but also will be able to buy in confidence, knowing that you'll actually get your use out of every new addition to your wardrobe!