How Not To Let Your Style Falter After Hitting 50
apparel
9 MINUTE READ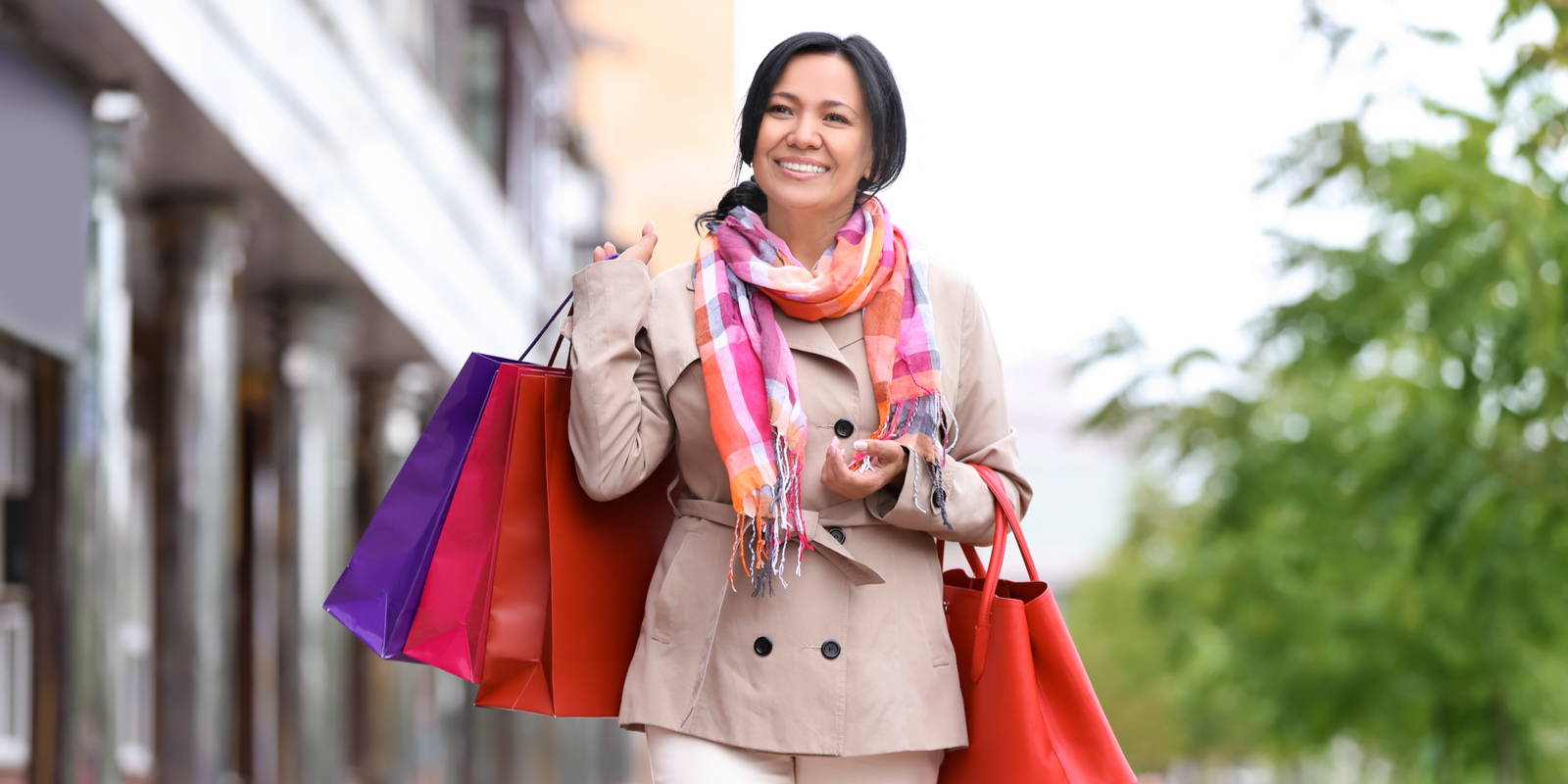 Fashion over 50 used to mean that the time had come to put your style and your wardrobe to a retirement home. Thankfully, that's not the case anymore - things are finally starting to change, and now, more than ever before, older women are encouraged to forget all the "rules", "dos" and "don'ts" that the fashion industry has been filling their heads with for several decades. That's great and all, but… how exactly should one reignite the passion for fashion if it's somewhat faltered over the years, and avoid the endless cycle of comfy baggy sweaters and jeans?

Well, congratulations, you've already taken the very first step towards unleashing your inner fashionista: seeing that you're reading this blog, it's safe to assume that that passion is still there somewhere, and all you need to do is bring it to the surface!

Surprisingly (or not?), recent studies have shown that women over 50 tend to care about fashion and styleeven more than they did when they were younger! And that's understandable: many of them have more free time, and in most cases - more finances to invest in a hunt for that perfect outfit. What's stopping them, then?

The answer is simple: a lot of mature women WANT to look great, but they tend to find fashion too complex and intimidating, or simply just don't know where to start, therefore, they feel discouraged and choose to go for simple and safe options instead. If you're one of them - sit back, relax and read through this little guide that we've prepared down below, it will surely help you gain more confidence and courage to experiment with your style choices and bring your fashion sense to another level!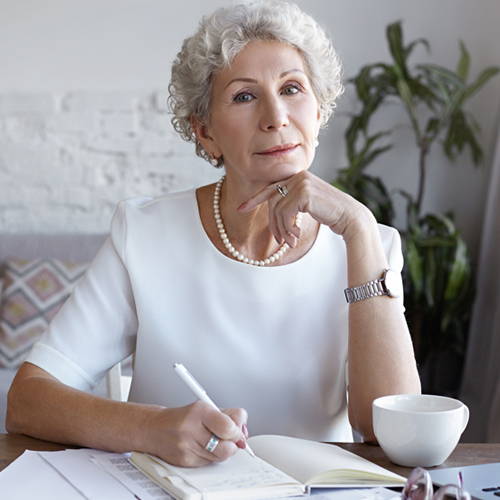 ---
Yup, that's right, time to write some things down, and no, we're not talking about a shopping checklist here! You need to get motivated. Take your time and think about what fashion means to YOU, why do you find it appealing? How does wearing a perfect outfit makes you feel? Confident, empowered, ready to take on the world? Think of the times when someone complimented your appearance, and how you felt after. Write all the positive things that come to mind, this little list will act as a reminder of what you're missing out on every time you mindlessly take something out of the closet just for the sake of getting dressed and not putting enough thought to it. Caring about your appearance can be very rewarding, after all, and maybe all you need is a little nudge.
---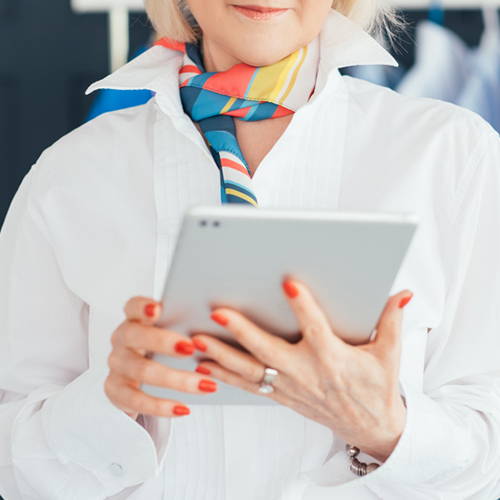 ---
Once you're done with motivation, time to get some style inspiration! For women over 50, this task can get a little bit more complicated, as they are not represented in the media as much as they should. Our culture is still very much obsessed with youth: all the style icons, advertisements, and even the clothing stores themselves are meant to appeal to a younger female audience. That being said, there are still plenty of fashionable older celebrities, influencers, and just regular fellow women out there with a great sense of style, all you need to do is look for them! Research, research, research. Read up on some blogs, open up Instagram and look up hashtags like #over50 and #styleover50. That should give you plenty of inspiration and help you figure out what things you like and would be willing to implement in your day-to-day wardrobe.
---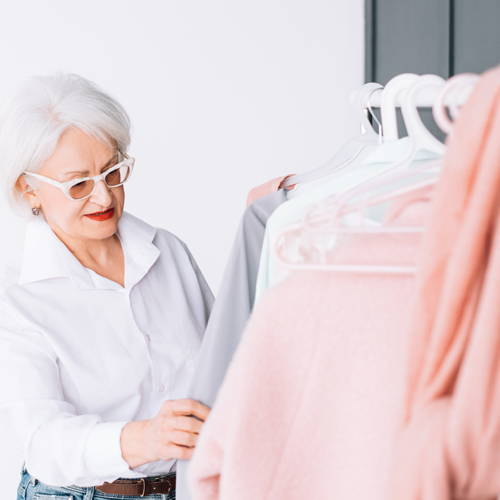 ---
Is there barely any room in your wardrobe left? If so, in the name of fashion, it is time to take a good, honest look at what's in there. Everything you don't actually wear needs to GO - no excuses! You may feel inclined to keep certain items just because they cost a lot, or they don't fit anymore (and you're still hoping that they will one day), or maybe you're thinking "Hey, maybe my granddaughter will wear it someday", whatever the reason may be - none of it matters. If the piece is not being worn anymore - time to say your goodbyes. Consider giving some of your clothes away for Goodwill, it will make you feel better about getting rid of them since you'll be actually helping someone that may need and appreciate those pieces much more than you do.
---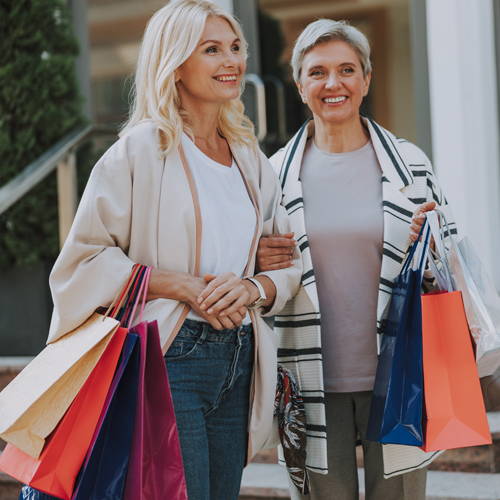 ---
Believe it or not, some basic and simple pieces are key when it comes to establishing your own style. You way wonder how, after all, the basic pieces are all… well, quite basic, and there's not much pazzaz to them. That's true, but only partly. Such clothes are called "blank canvases" or building blocks for a reason: they are timeless, versatile and offer you endless possibilities on how to mix and match them, allowing you to create multiple outfits without overthinking it. All that's left is to style yourself with some accessories. On the other hand, a wardrobe full of "hero" pieces will never work, as you'll always struggle with pairing them. Some essentials that you absolutely need to have: a white shirt (or 10!),a nice blazer or a jacket, a cream blouse, a black sweater, a pair of nice jeans, some black pants… These pieces will become your wardrobe workhorses, so make sure to invest in better quality.
---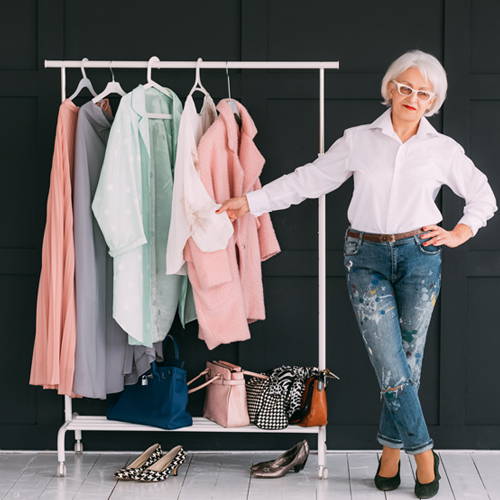 5. Add some interest to your wardrobe
---
Remember the "hero" pieces that we talked about in the previous step? Clothes that look absolutely great on their own, but can be difficult to pair? After getting a few basic essentials, you shouldn't be running into this problem ever again, and can finally focus on a more exciting side of fashion: colors, prints, interesting designs, unique cuts, eye-catching textures - you name it! Bold pieces of clothing never hurt anyone, and you shouldn't feel intimidated by them. If you're not the biggest risk-taker – just keep one piece of clothing more interesting, and mellow everything else down with some basics that we've already discussed, this way you will surely end up with an outfit that works, and will stay stylish without looking too busy.
---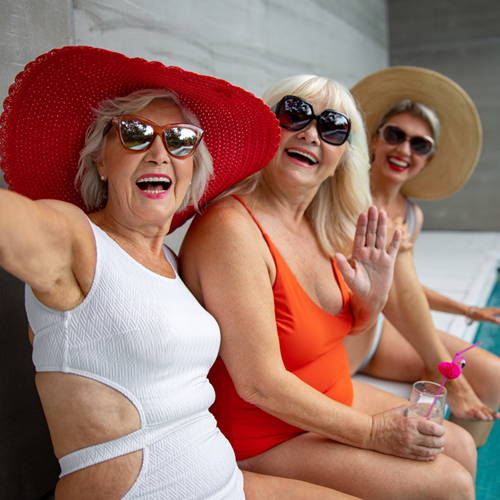 6. Take advantage of accessories
---
If you're eager to upgrade your look – you don't need to spend a fortune to get an entirely new wardrobe, invest in some accessories, instead! From statement necklaces to phone cases, gloves, scarves, handbags or sunglasses – you're guaranteed to find something that will elevate your outfit to another level, and we promise: you will never, ever see a true style icon that doesn't know how to accessorize. It's a wonderful skill to have, so take your time, research, look for some inspiration and you'll absolutely get there with time. The key is to switch it up, don't buy one necklace just so you could wear it every single day, it will get boring very quickly, and the whole point of"spicing it up" will be lost completely. Another reason why accessories are so great: contrary to clothes, they don't care that you may have gained 5 extra pounds recently, they don't judge, and can be used for many, many years to come.
---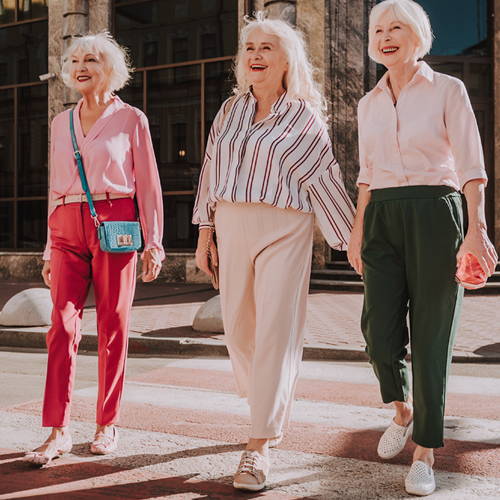 7. Style up with sassy shoes
---
A great pair of shoes is another outfit-making accessory that anyone can pull off no matter the age. If you're worried about not being comfortable in high-heels – you really don't have to wear them, you can always opt for the flats, instead! The best thing about getting older is that you no longer need to wear things to LOOK beautiful, you want to FEEL good as well, and there are definitely options out there that tick both of these checkmarks. Get yourself a nice pair of comfy casual sneakers or go for some trendy ankle boots, instead - anything works. There are so many beautiful shoes to choose from, too many to count, and you will definitely find something that speaks to YOU. And finally, if you're still not ready to get rid of your high heels – you don't have to! Just remember: gel insoles are your best friends!
---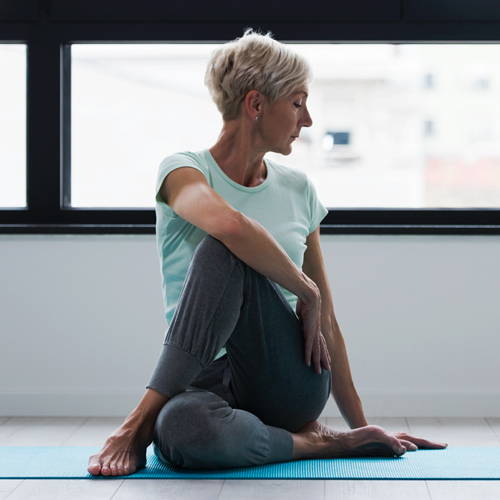 8. Recharge your batteries
---
Our very last but by far not the least advice… is to pamper yourself! Not only will you look great when flaunting a fresh manicure or showing off a new hairdo to the rest of the world, you will FEEL like a true Goddess as well. There's something incredibly powerful and empowering about self-care and self-love, and we absolutely encourage you to practice it on a daily basis. Maybe that means taking a nice long bath for you, or putting on a moisturizing mask before bed, whatever it is - DO IT. When you feel good about yourself, expressing your natural style will come effortlessly. Your emotional state dictates your appearance, and no matter what - should always come first. Trust us, the rest will follow.
---