Accessories That Fit Different Outfits At 45+
necklaces
8 MINUTE READ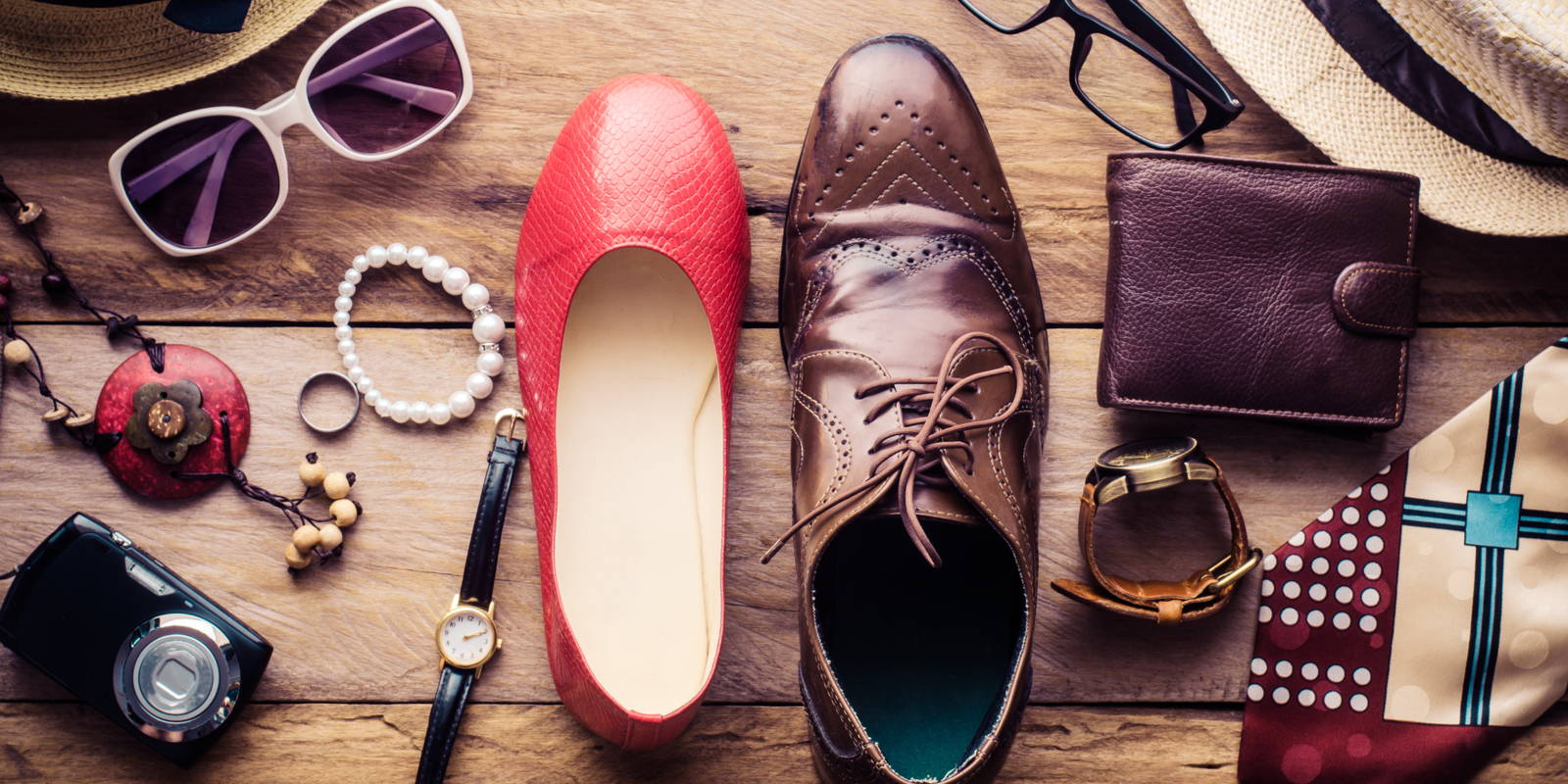 As we glide through the years, we experience a lot of changes: our tastes, our goals, values, priorities, routines, and even our physical appearance, they all take a different form eventually. Some of those changes we might not want to welcome with open arms (I'm talking to you, loose skin and wrinkles), however, only through this endless cycle of transformation we begin to discover ourselves, who we really are, and that can be an incredibly rewarding and freeing experience on its own.
Your individual fashion, as a way of self-expression, is not an exception. It is easy to get stuck in a rut and feel like it's time for your style to retire together with you, however, the way you dress should be evolving as well. Fashion can be a great way to celebrate your new, transforming self, so don't even think about staying in this endless abyss of mom jeans and cardigans. A whole new world of exciting fashion is there for you to discover, and if you're afraid of wandering off too far and getting lost - start with the basics: turn your accessorizing game up a notch!
If you haven't tapped into your inner accessory lover side yet - oh boy, you're missing out. Accessories are incredibly powerful, they have this unique ability to transform the simplest and the cheapest outfit you can find into a real fashion statement in no time, so if you want to spice up your wardrobe - they are a perfect place to start. You may feel slightly intimidated - but don't be, the options may seem endless at first glance, however, our little accessorizing guide down below will help you navigate your way and become a real master of this art in no time!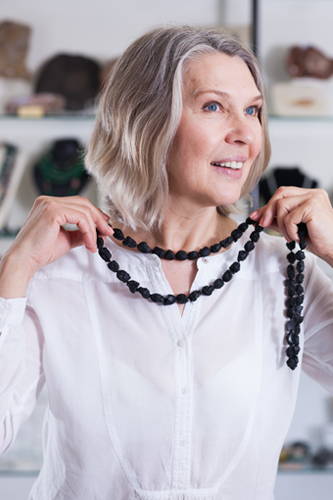 ---
You probably already know that jewelry can make or break any outfit, and since you probably don't want to"break" anything just yet - start slow. Jewelry comes in many different forms - rings, bracelets, necklaces, earrings, so you may wonder what is the best option out there. Truth be told - there is no such thing, anything and everything works, just not at the same time. Focus on having a statement piece and don't add too much, unless you're going for Iris Apfel aesthetics (in this case, we applaud you - that takes some serious guts!). And no, there is no need to wait for a special occasion – whether it's a date with an old friend or a big presentation at work – you can always find the right jewelry that will compliment your outfit. One little tip that we can offer: jewelry should express your personality and reflect the story you want to tell to the world, so go ahead, experiment and discover what works for YOU!
---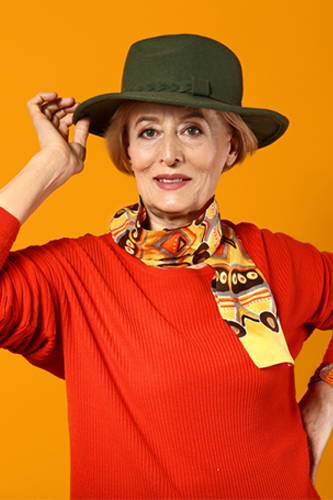 ---
Hats can be absolutely wonderful. From a stylish winter beanie to a gorgeous summer straw hat - everyone can find a perfect match, no matter the weather or the season. Hats are probably one of the most practical accessories – they offer great protection from cold or from damaging sun rays. The same is true when it comes to scarves. They make all the difference in your appearance and can add a little bit of spice and interest to any outfit. Keep in mind that simple, pastel colors can be matched with almost any outfit in your closet! However, if you decide to go for bright colors, eye-catching prints and be bold – go for it, just make sure that everything else is mellowed down.
---
---
Lots of older women tend to stay away from belts, and they really shouldn't! A couple of generations ago, belts served only one purpose – they helped to keep the clothes in place. Now, we have so many modern cuts to choose from, and cost-effective tailoring is so easily accessible, that the definition of what a belt is, has transformed significantly: now they are looked as fashion accessories! They can work incredibly well with a tunic or an oversized dress, accentuating your natural waistline. If you are afraid to draw too much attention to your tummy area, here is a little tip for you: wear your belt higher up, right underneath the ribcage!
---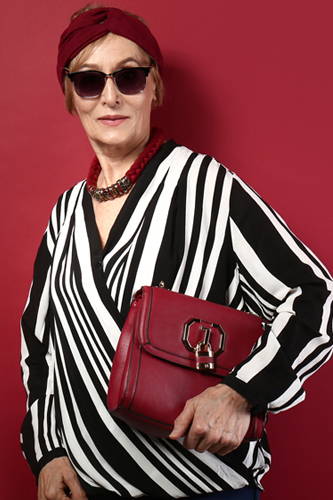 ---
A bag is a MUST for any woman out there. Not only do you need one to be able to carry all of your things with you, but it can be an amazing addition to any outfit as well. Either it's a backpack, a handbag, a shopper or a clutch - the occasion dictates the outfit and the outfit dictates the bag. It doesn't matter if you're wearing a dress or a suit - a nice bag will surely serve you well no matter the setting, all you need to do is find the right one! We recommend starting with something safe: neutral colors and classical designs work with anything and are as age-appropriate as can be, but... don't stop there! Once you get more experience and more confidence with accessories, go for something bolder: for example, golds and metals, they can add a nice, subtle twist to dark-colored outfits.
---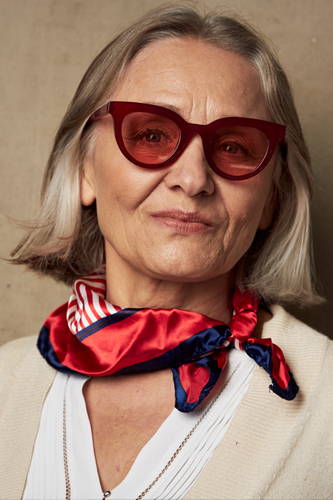 ---
Summer is just around the corner, so why not get a new fresh pair of sunglasses? In fact, you should never go without them on a sunny day at all! Not only do they look great, but they protect your eyes from the dangerous sun's ultraviolet (UV) rays, and can be great at masking those eye bags. Retailers are offering a wide variety of different shapes, sizes, and designs of glasses to choose from - from big aviator to angular cat-eye shades, and freshly updated classic pieces. A pair of sunglasses could add all the class and grace to your outfit, and all you need to do is find a pair that suit your face shape the best.
---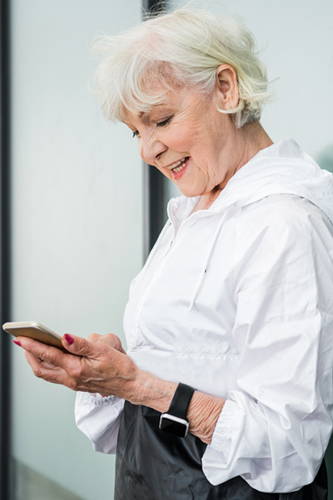 ---
Watches have always been in style. Yes, it's true that we no longer rely on them as much as we used to ever since the smartphone era came knocking on our doorsteps, however, when it comes to telling time with STYLE - a watch is still irreplaceable. Both practical and beautiful, a simple watch is incredibly easy to style: it works well with any outfit. Gold, rose-gold, and silver are classic colors that never go out of style, however, we have a soft spot for something more unique: why not a watch made from a sophisticated, dark wood? A complete eye-catcher.
---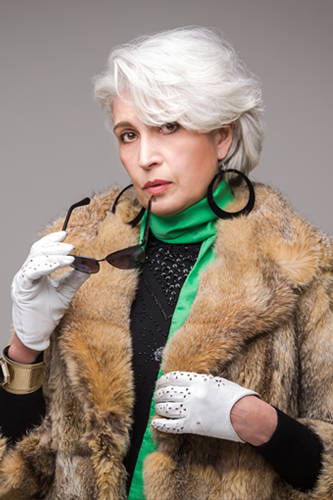 ---
Yet another functional accessory that all of us have, but do we really put some thought when it comes to choosing them? Well, we should! After all, they were a big part of fashion back in the 1950s, and if matched with an outfit correctly, will result in a very elegant and sophisticated look. White, beige or black gloves are always a safe bet, but we dare you to go for a less obvious choice! Colored gloves are now coming back in style, and can be an absolutely great statement piece. The only thing you should probably avoid - long-sleeved gloves worn together with a formal outfit: it's not a cute look, and can cheapen the whole outfit drastically, you're better off if you leave this trend in the past.
---
Your style tells your unique story and the accessories can be a great tool to help you express it even better. Stay gorgeous and do not be afraid to let your fashion transform together with you!