6 Ways To Look Thinner
apparel
4 MINUTE READ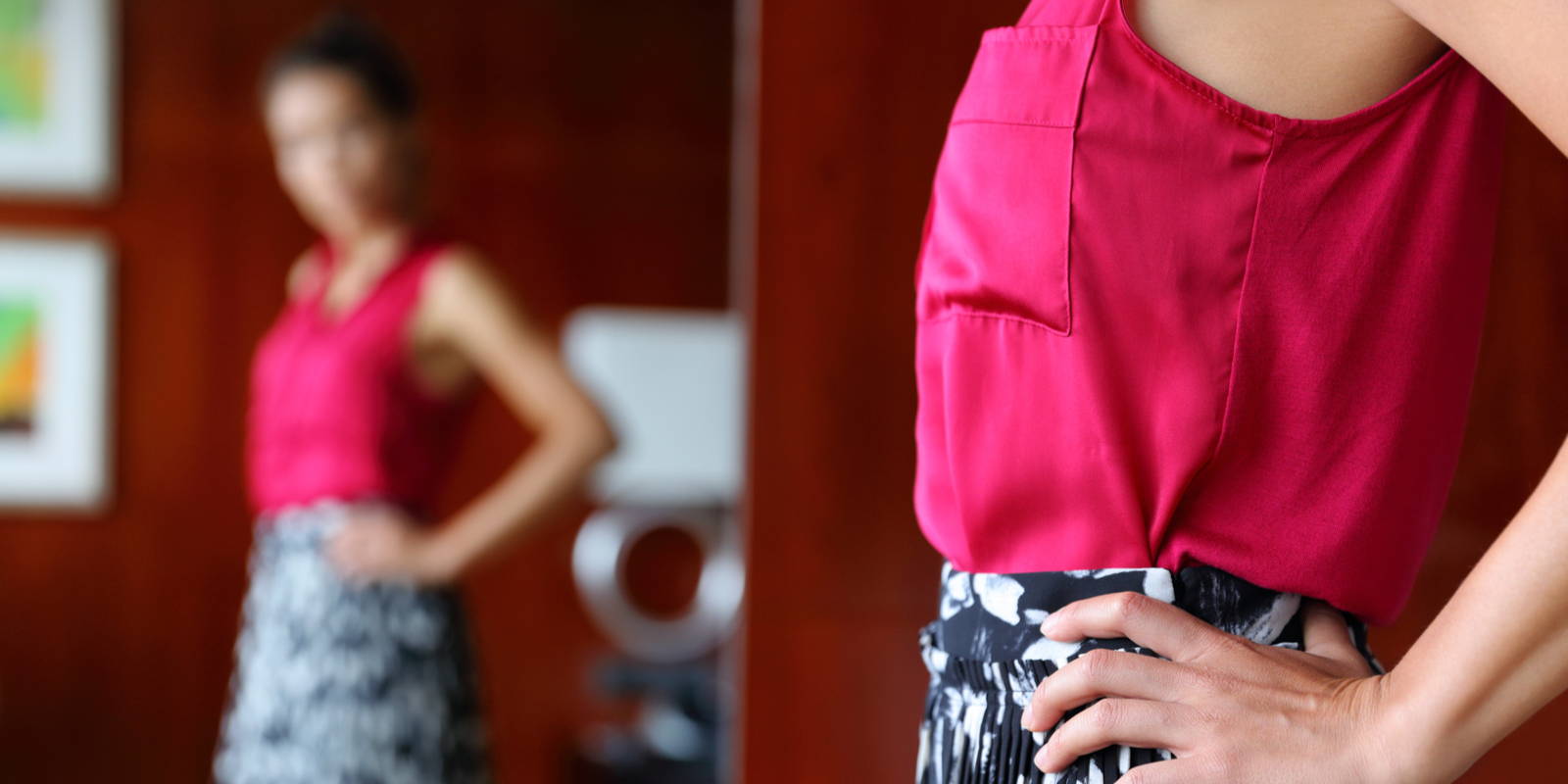 Aging is a fact of life, and sooner or later we begin noticing that our bodies start to change. For most of us - weight gain is inevitable (thank you for that muffin top, dear menopause). And because our entire metabolic system is much slower now, that weight is blessedly hard to take off.
Wouldn't it be great to be able to shed a couple of those stubborn pounds just by snapping your fingers? Well, consider yourself lucky. We may have a solution that is (almost) as easy as that.
Ever heard about the term "clothes diet"? This is probably the simplest and easiest technique to look like you lost 10 pounds just by wearing the right clothes!
We've prepared a nice little guide on how to employ some of the fashion tricks to look leaner in no time! They're worth learning by heart so that you know exactly what to look for the next time you're out shopping.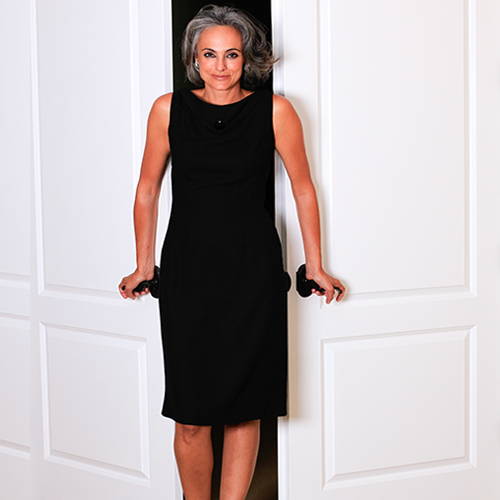 ---
Ever wondered, why black always works? The answer is simple: it doesn't reflect light and, therefore, doesn't create shadows around our slightly bulgier body parts. So whenever you're out of ideas on what to wear, you can go for a black pencil skirt or a midi dress without a second thought.
---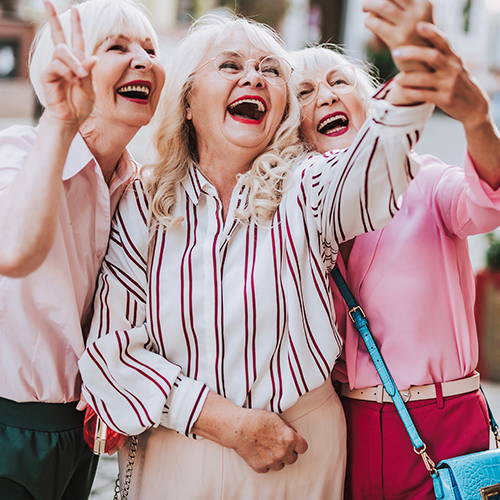 ---
This one is a purely optical trick! It is known that vertical stripes can visually slim down the figure and make you look taller. However, be cautious - if you have distinct curves that you'd like to disguise - avoid very snug striped outfits, the vertical pattern might highlight your curves even more as the piece tightly hugs your body.
---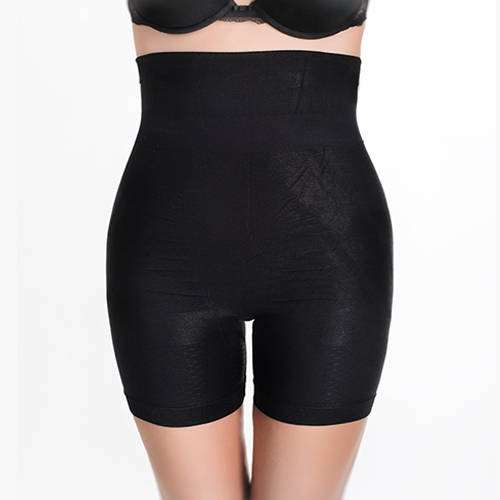 Invest In At Least One Shapewear Item
---
Ladies in the Victorian era sure knew how to look stunning by defining their waist. Wearing a corset was no piece of cake back then, but we have to be thankful that this lung-crushing invention laid the foundation for body-shaping undergarments we have today. Shapewear is designed in a way that helps to eliminate any unwanted bulges or lumps, making us feel instantly leaner and firmer again!
---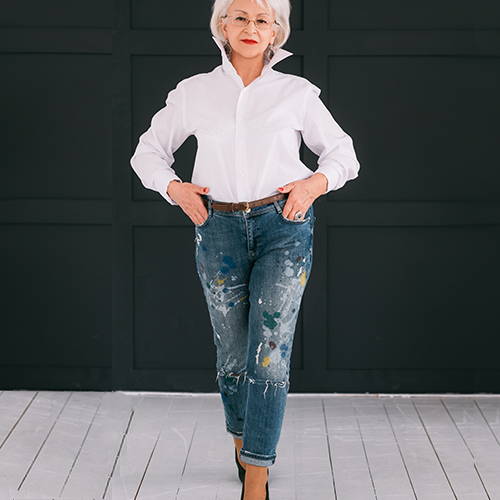 High Waist Jeans Are Your Blessing
---
Not only waist cinching bottoms are super comfortable to wear, but high-waisted jeans can make your legs appear longer and hence, give you a slimmer look. If you have an hourglass shape, it will compliment your figure even more, and if your midsection is a bit rounder - high waisted pieces will create a more distinct waistline.
---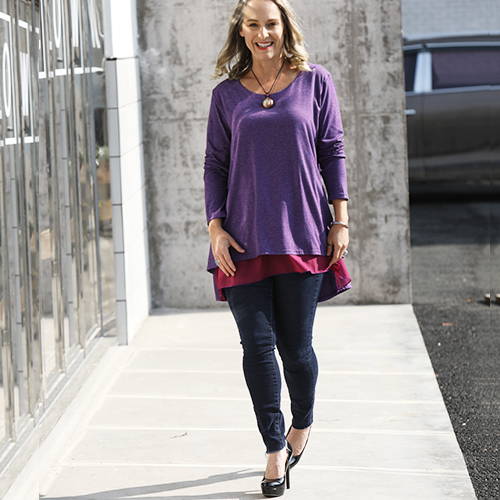 Loose Top + Fitted Bottom
---
Balance is the key if you want to maintain a tasteful sense of fashion as well as show off your best bits. For instance, you could always neutralize the glitter with a little bit of dull, or, in this case, balance tight outfits with flowy or lose pieces. This means tight tops are not your friends when you're wearing leggings, so be careful!
---
---
Jewelry has the power to instantly catch everyone's attention. With the help of bold accessories, we can manipulate that to draw it away from our problematic areas! Massive hoop earrings, gemstone necklace or a pair of statement sunglasses will work like a charm if you want to pull the attention away from your hips and thighs.
---